Congratulations on purchasing the Pre-lance™ Toolkit!
Your order is not quite finished yet.
---
You've made a smart choice, and here's why:
You ordered the Pre-lance™ ready-to-use templates because you want to protect your creative work and stop undercharging yourself, and that's exactly what it's going to do for you.
---
But let me ask you a question...
Now that you're charging your worth and saving time on drafting documents, you're also going to need to get clients, establish an onboarding system, and make sure you're in the clear with Uncle Sam.
---
You're going to need to learn the stuff they didn't teach you in design school so you can be your own boss and create freedom in your life - FAST.
---
How would you like to start freelancing without feeling like a fraud in a matter of six weeks so you can get clients and establish yourself as a professional without guessing quickly and easily?
---
Now, this offer is NOT for everyone.
We're only making it available to you because you proved you're an action taker when you took advantage of the Pre-lance™ Toolkit offer.
So now I'm going to make you a special, one-time offer that's only available right here, right now.
What I'm going to share with you right now will help you start freelancing without feeling like a fraud in six weeks so you can get clients and establish yourself as a professional without guessing.
I have another product called "Pre-lance™".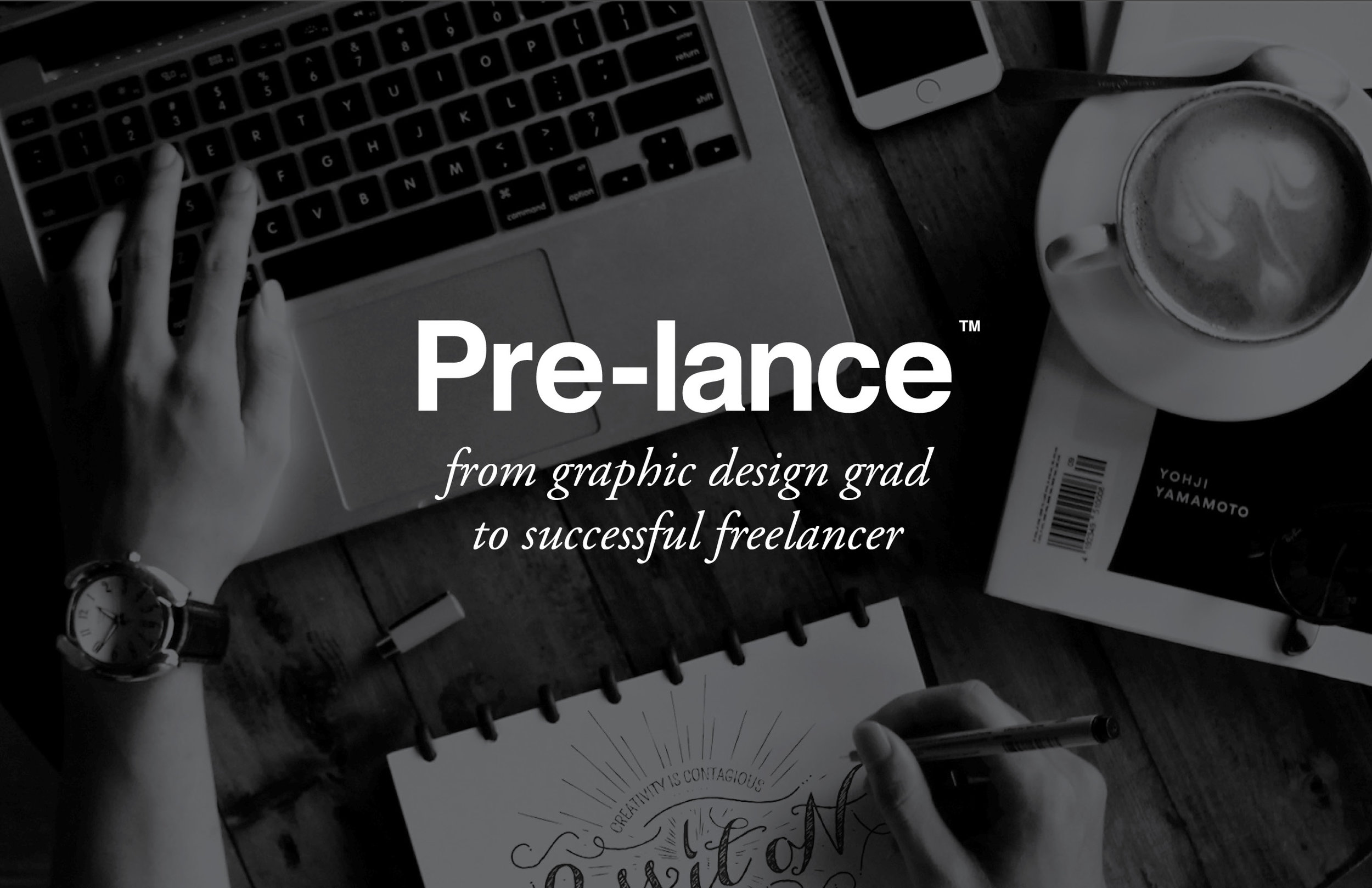 I don't have time to go over everything inside of the product because we could be here for hours, but one of the strategies inside that will give you the results you're looking for FAST is this course focuses on the methods that DO WORK bridging the gap from recent graphic design grad to successful freelancer.
---
Let me show you the "Pre-lance™" course breakdown and how it will help you.
Pre-lance™ provides graphic designers proven freelancing methodologies that get you more clients and moola by bridging the gap between recently graduated and successful freelancer.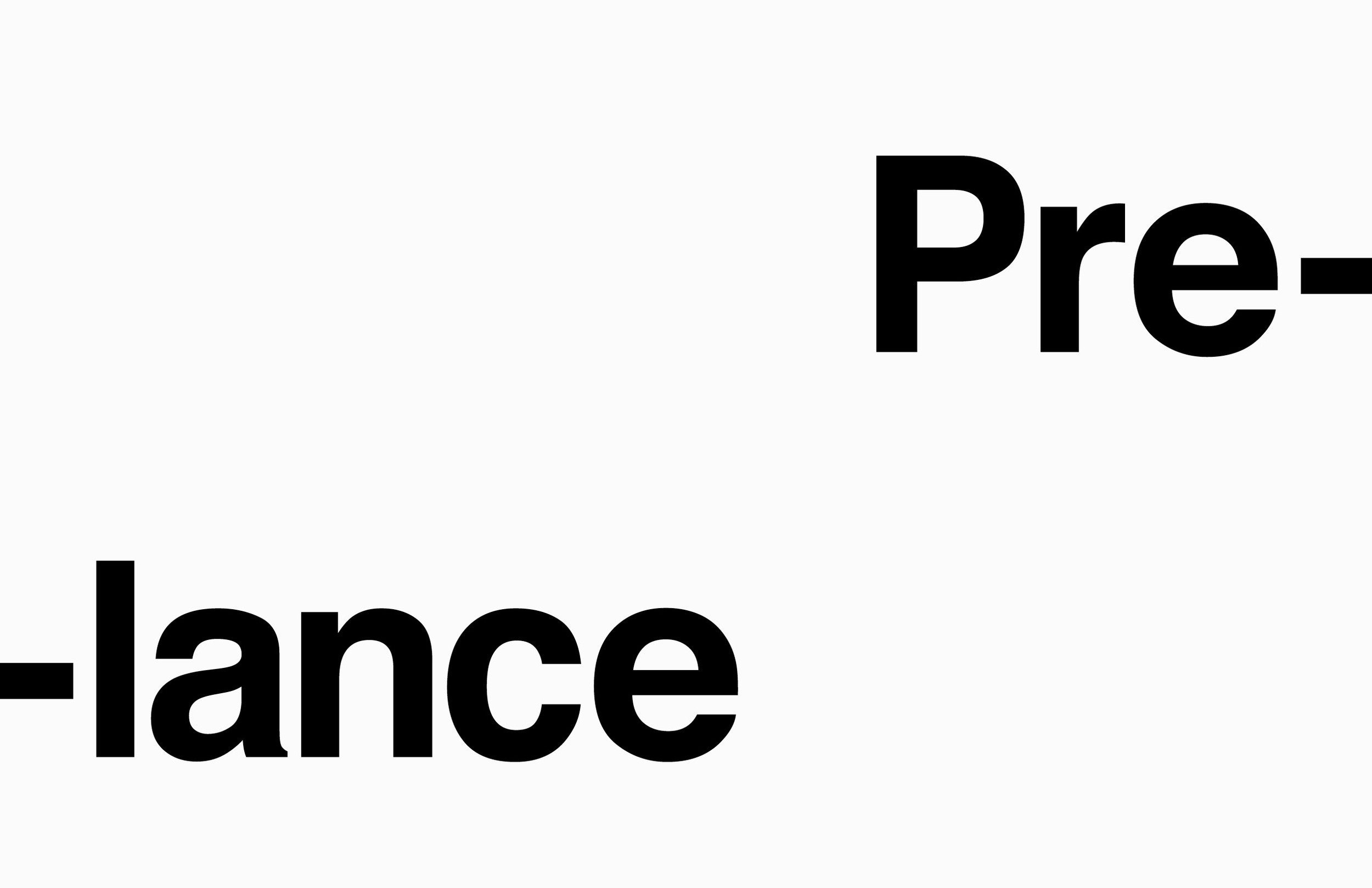 01 Prepare to Work for Yourself
Get the tools that will help you establish a system and work efficiently so you can focus on your zone of genius
Prepare your portfolio properly so you can attract your ideal clients
Present yourself as a professional so you can avoid looking like an amateur
---
---
02 Pricing Extended
We'll dive deeper into pricing, like knowing what to say when someone you know asks you to do work for them
Learn the additional things you can charge for so you don't leave money on the table
How you can avoid the pricing rollercoaster mindset so you're not working yourself too thin
---
---
03 Get Clients
Determine your niche and specialty so you can set yourself apart from other designers and attract your ideal clients
Leverage and increase your network so you can get new clients and keep them on repeat
Learn the red flags to watch out for and the boundaries you need to set so you can avoid the less-than-ideal clients
---
---
04 Workflow
Learn how to manage multiple projects at once
Establish your design process from start to finish so you can become efficient
Integrate a proper backup plan because lost work means lost money
---
---
05 Taxes
Know the forms you need how to save for tax season
Learn how to manage your expenses and what even constitutes as an expense
Establish your business entity
---
---
06 Getting Down to Business
---
Understand when to use an estimate and what to include
Get to know your rights, project ownership, and when to use a contract
Learn the possible payment methods and how and when to send an invoice
---
And that's just the tip of the iceberg of what you'll get with "Pre-lance™"!
Can you imagine what your life will be like when you have the ability to apply what you've learned in design school, close the gaps in your education with real-world experience, enhance your portfolio with design work you love—and make money at the same time...any time you want (or need to)?
So click the button below right now to add Pre-lance™️️ to your order.
PLUS BONUS!
When you act now, you'll also receive exclusive access to the "Pre-lance™ Facebook Group" where you'll get direct access to me and my team to answer any of your questions (worth $97/month), for FREE.
---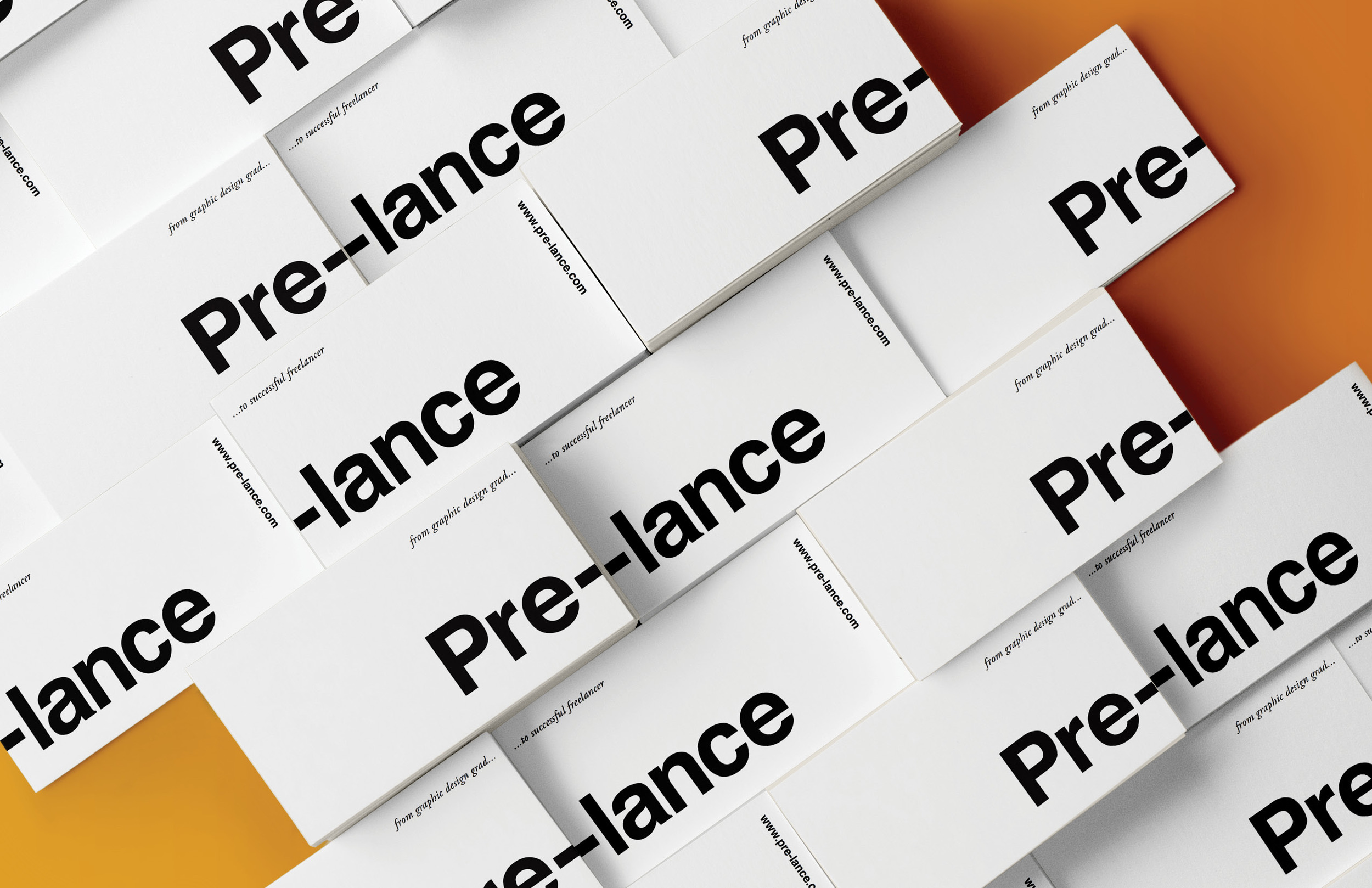 Pre-lance™ is available on my website for $597.
But right now, you have this ONE CHANCE to get it for only $297!
---
This one-time offer is only available right here, right now. When you leave this page, it's gone forever.
Now that you can save time drafting documents, don't miss your chance to also start freelancing without guessing faster and easier than ever.
Click the button now.
$297
Don't just take my word for it.
Take a look at what others are saying
about Pre-lance™!
"Before joining Pre-lance™, I was unconfident in my negotiating abilities and nervous when talking about my contracts/fees. I started using some of the tactics described in the course and I grabbed three clients in the midst of the course! I've also been charging DOUBLE what I was charging beforehand. At the moment I'm working freelance about one quarter of the time of my normal design job but making just as much in a month by freelancing with these techniques." -Sean Goodwin, http://seangoodw.in
---
"As far as freelancing, there were so many things that I didn't learn in school. Pre-lance™ helped me have a better understanding of the business, as well as giving me important information to improve the way my clients see me as a designer. I think that anyone that is in a design career should really take advantage of this course. It really goes over all the things that most don't really learn in school about the business of design." -Claudia Wall, http://cwall.myportfolio.com
---
"I felt pretty uncomfortable talking to clients about business before joining Pre-lance™. I really loved this class. It was broken down into easy to digest lectures and action assignments - and before the class was even finished, my freelance business already improved ten-fold just from the action steps that forced me to be active." -Tom Chapman, http://tomchapman.us
---
Again, now that you can save time drafting documents, don't miss your chance to also start freelancing without guessing faster and easier than ever.
See you inside!
Melinda Livsey
Your mentor inside Pre-lance™️️