Don't you hate it when you're looking for a graphic design job fresh out of college only to find the job qualifications require 3-5 years of experience?
How are you supposed to gain experience if all the jobs require experience?
For those who aim to get a design job right out of college it can be discouraging to see the list of qualifications. 3-5 years of experience is the norm for most graphic design positions.
Most companies can't afford to wait 6+ months to get a return on their investment when hiring an entry level designer with no experience. So graphic designers have to get creative, not only with their design work, but with getting their dream job after graduation.
Businesses will forgive the lack of traditional design job experience if they know their investment in a newbie designer will be pay off.
How do you make it worth it for them to hire you?
You gain non-traditional experience that is just as valuable as traditional job experience.
In this post I will show you two avenues to gain this initial experience so you can land a design job.
1. Intern early to gain the on-the-job knowledge and experience
I see most graphic design students wait until they have to take that internship class before they start thinking about interning.
When I was studying design, I noticed that most of my classmates who landed awesome design jobs after they graduated had multiple internships before they graduated.
Putting all your eggs in one basket and relying on one internship to give you all the experience you need to land a job may not be enough. Why not learn all you can from interning at multiple businesses where not much is expected of you?
I interned for two places before I graduated which lead me to my third internship that ended up hiring me full-time as well as for freelance projects down the road.
2. Start freelancing now
Don't wait until you're desperate and can't find a job.
Many graphic design grads think that freelancing is just a backup if they can't find a job, but they don't realize that it also counts as real-world experience when searching for a job.
Freelancing brings in all sorts of random projects with different problems to solve.
It helps designers build communication, problem solving, and design skills, as well as shows initiative and drive -the exact qualities all employers are looking for in designers.
No matter if you have yet to graduate or you have graduated and feel behind because you have not landed your dream job, you can still gain the experience needed by following the tips in this post.
Want the step-by-step roadmap to making your own hours, becoming your own boss, and working on projects you love?
If so, click to learn how Pre-lance can help you.
Remember, if you're new to freelancing and don't know where to start, it can feel overwhelming. That's why we created a list of everything you need to start freelancing today. Download the FREE checklist below.
---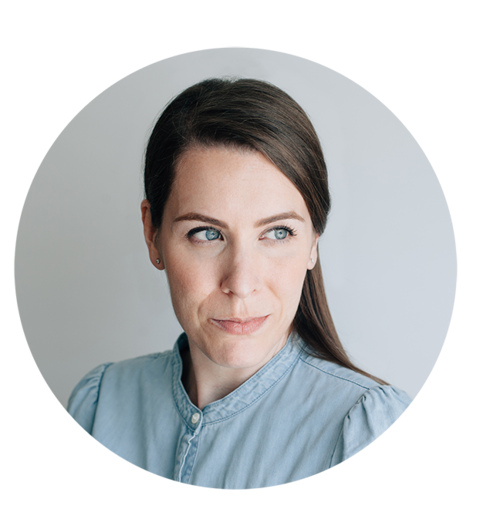 Author: Melinda Livsey
Melinda is the co-founder of Pre-lance and her experience with notable names like Oakley, Paramount Pictures, and Loot Crate, coupled with her passion for creative thinkers and entrepreneurs, creates the perfect cocktail of impeccable workmanship, exceptional brands, and happy clientele.
---