Have you ever wanted to get started as a freelance graphic designer, but not sure how to begin?
After all, there are countless reasons to start your graphic design freelancing career. For starters, you can start quickly, work on the side, generate extra income, and create your own schedule.
As long as you have the skill set to deliver, getting started as a freelance graphic designer can have a low barrier to entry.
If you're finding yourself driven and motivated, we've got 3 steps to break into your freelancing career. Let's get into it!
Here are 3 steps to getting started as a freelance graphic designer:
1. Determine your specialty
This one is probably the most underrated step. Most people tend to want to dive right into finding clients immediately. But I promise, if you first narrow down your top skill, maybe that is hand lettering or logo design, finding your next client will be much easier.
Why?
Because once you find your specialty:
You'll know where to find clients.

You narrow down the competition.

You'll get more clients.
Figure out what you're particularly skilled at and put a price on it. You'll be much more confident to charge for a skill you're most best at, than to charge for one you're still trying to get the hang of.
2. Determine your price
Now that you've narrowed down the skills you're confident in, decide what to charge for it. Most times graphic designers tend to devalue their work, but determining your price ahead of time will help you learn to start valuing your work.
The two most popular ways to determine your price are to:
Calculate your hourly rate

and

Calculate your flat rate or value-based rate
The main idea here is to simply just put a price on your work because if you don't decide how much your work is worth, others will decide for you.
3. Get the word out!
You want to get paid to do what you love, right?! But, how will you find the clients who can provide the work you love to do if they can't find you?
You must start sharing your best work online. Tell others that you're available for (insert your top skill here). And when they ask how much you charge, you'll be ready with your answer!
The best way to get the word out is to:
Leverage who you already know

Increase your network by making connections

Connect with local print houses

Find other designers

Collaborate
Remember to download the FREE checklist below to see the exact steps you need to take to begin freelancing and start the path to bridging the gap between recently graduated graphic designer and successful freelancer!


---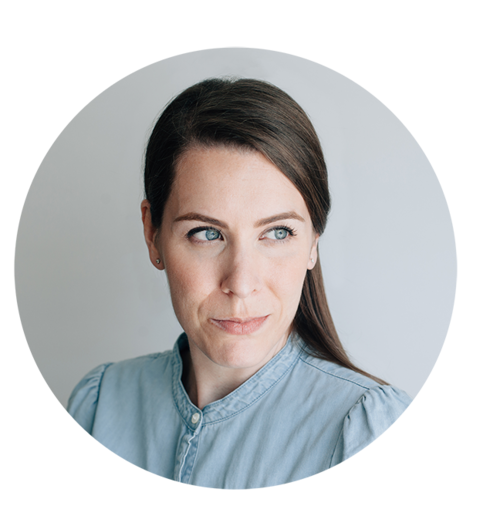 Author: Melinda Livsey
Melinda is the co-founder of Pre-lance and her experience with notable names like Oakley, Paramount Pictures, and Loot Crate, coupled with her passion for creative thinkers and entrepreneurs, creates the perfect cocktail of impeccable workmanship, exceptional brands, and happy clientele.
---